Used Items Offered For Sale
This web page will be updated every now and then as I thin out my magic collection.
If you see something you want, please email me to make certain that it is still available. Everything will be payable by PayPal to jriser@jamesriser.com
USA shipping only. No foreign orders. Shipping will be extra.
---
Abbotts Metal Topsy Turvy Bottles
This is the desirable metal bottle set. $100 + shipping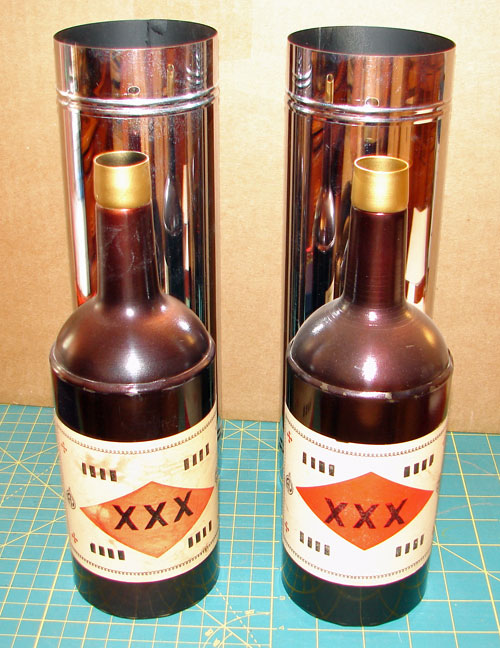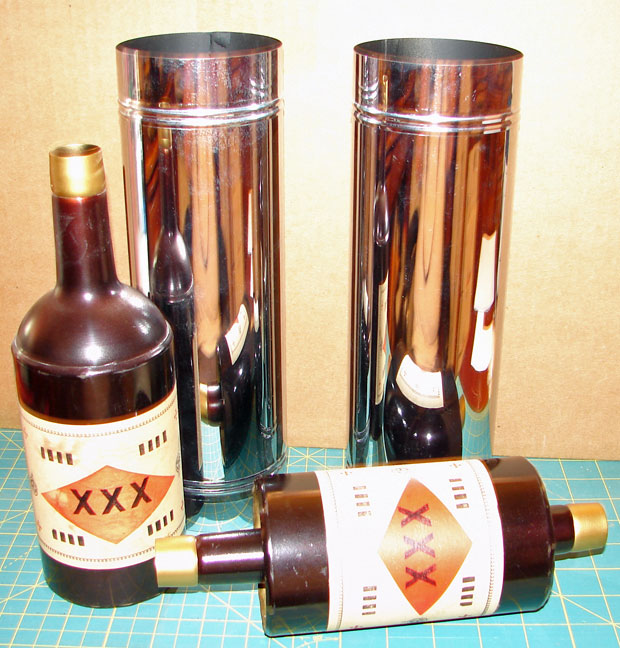 ---
Ball Thru Glass or Business Card
Maker unknown (I have been told that it is Thayer but there are no markings) ... $50 + shipping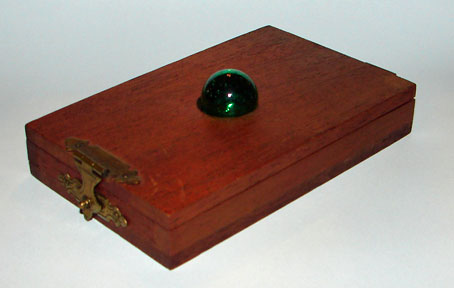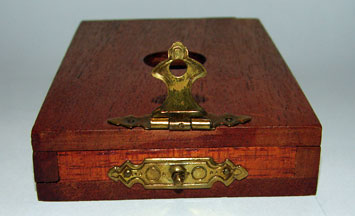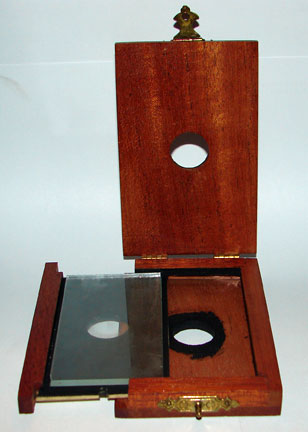 ---
Large Abbott's Type of Birdcage ... $100 + shipping
This cage is 1" longer than the standard Abbott Cage. All it needs is reribboning and you will have a nice cage.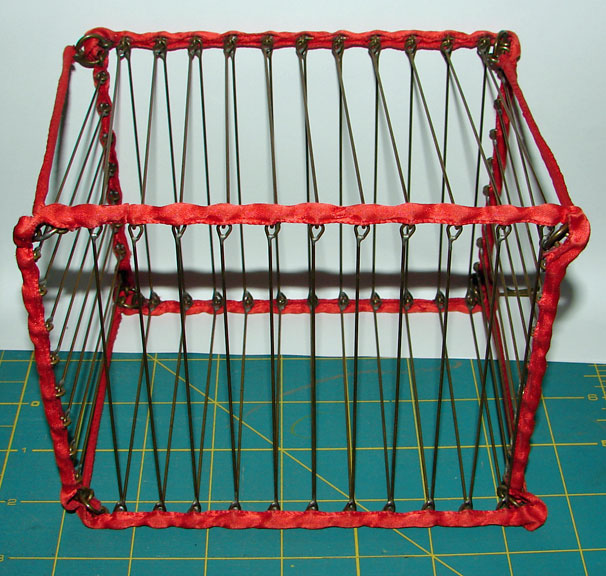 ---
Two Merv Taylor Appearing Cages
These are two actual Merv Taylor small sized appearing cages. Both include a small red bird. Both are in good working condition.
Cage 1 ... $195 + shipping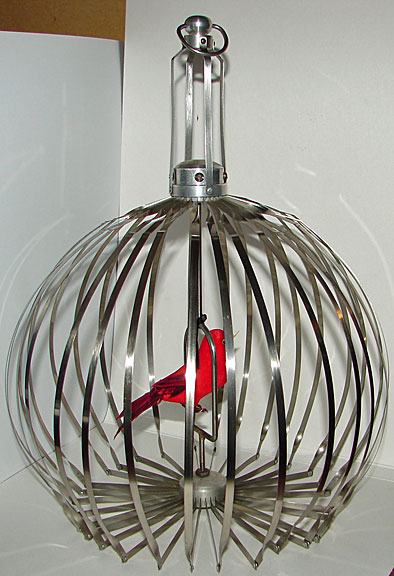 Cage 2 ... $195 + shipping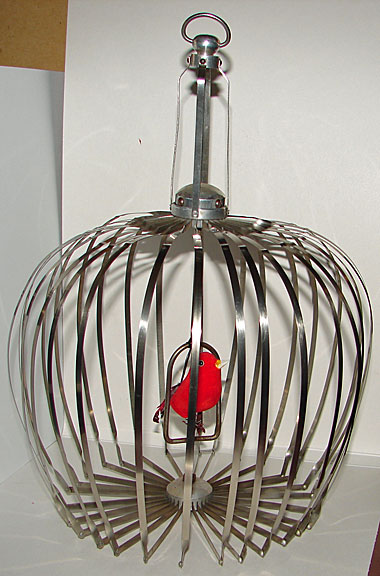 ---
Original U.F. Grant UN-Cola ... $80 + shipping
This is an old original from U.F. Grant. If you want to perform with it, you will need to give it a cleaning and new paint job. I have left it original in case a collector is interested.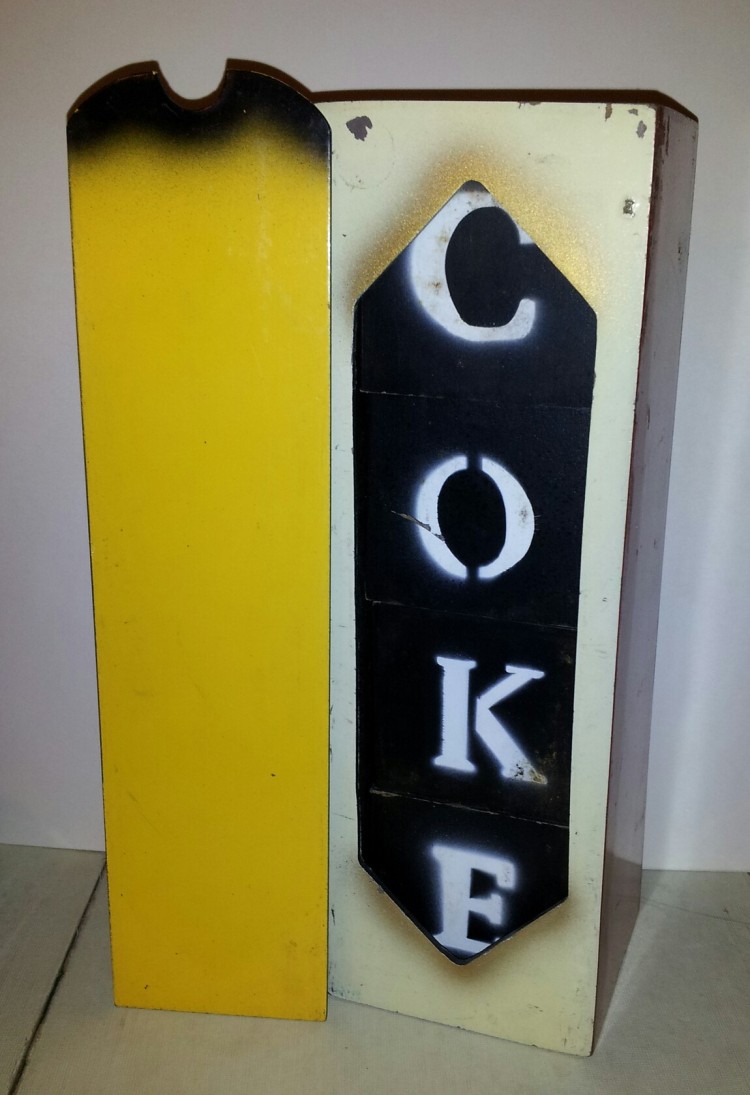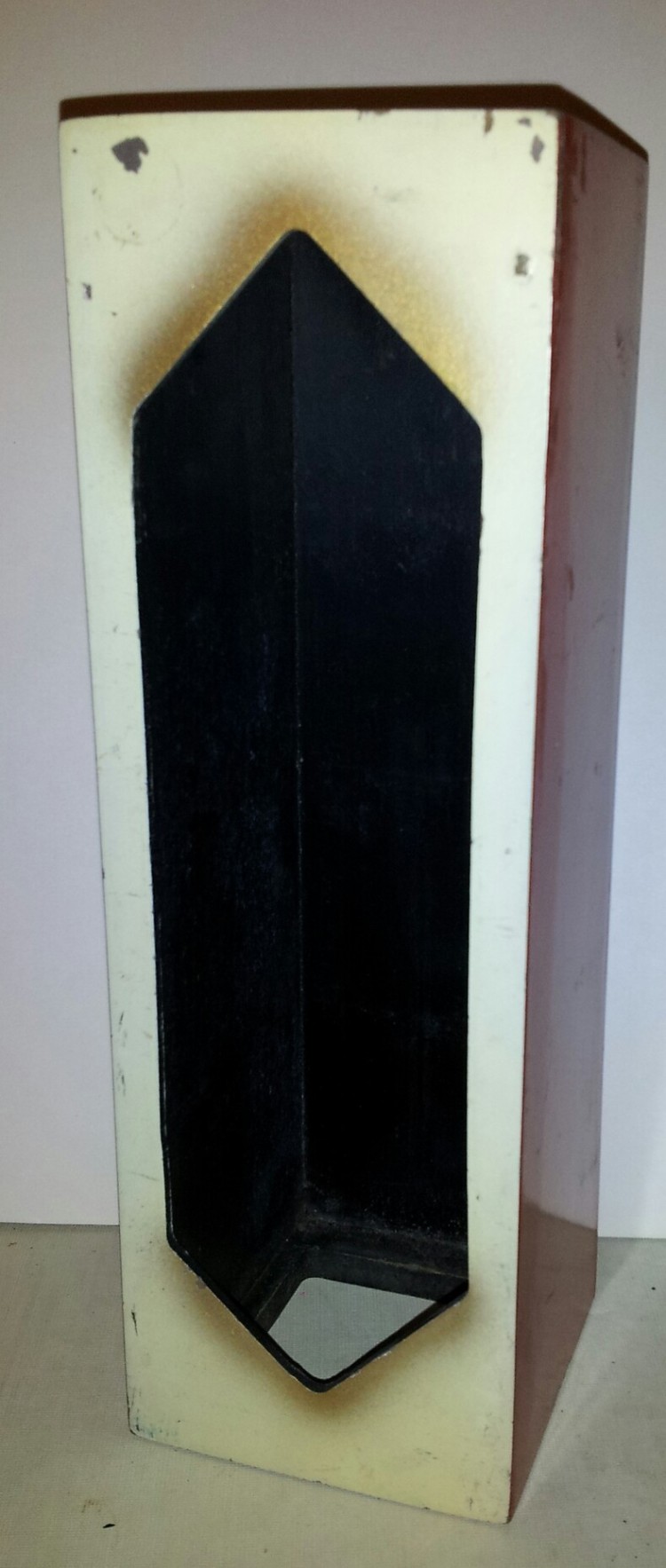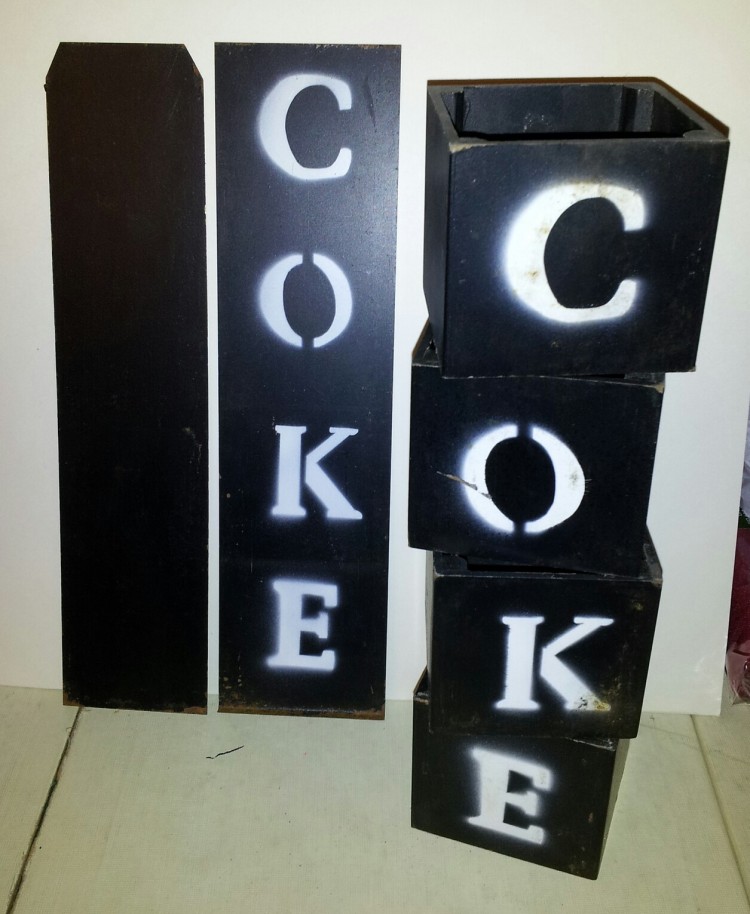 ---
Version of Reincarnation $100 - you pick it up (no shipping)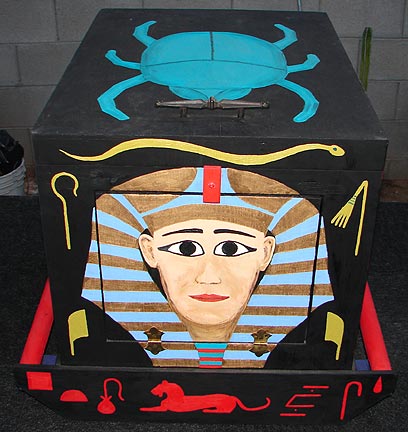 Front and top ...
Front and left side ...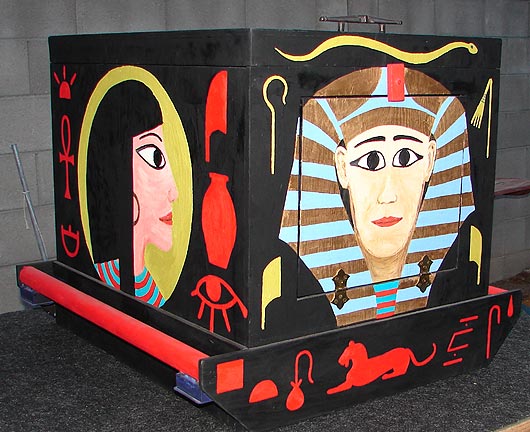 Left side and back ...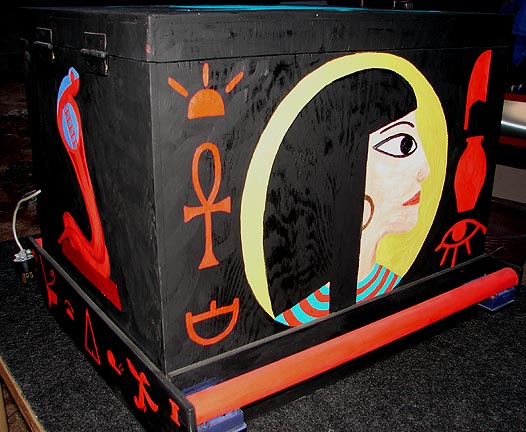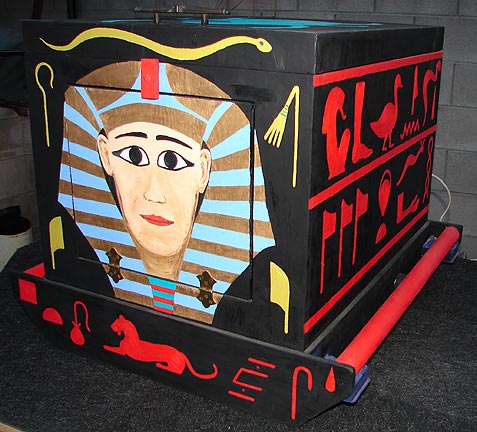 Front and right side ...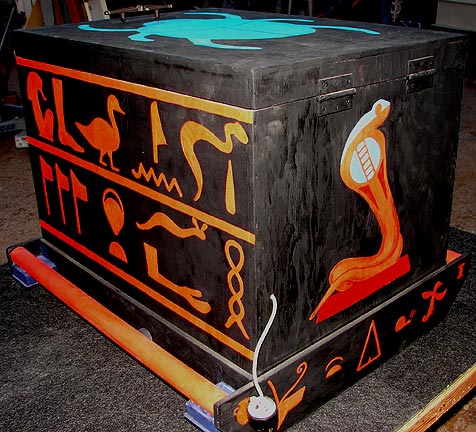 Right side and back ...
Top ...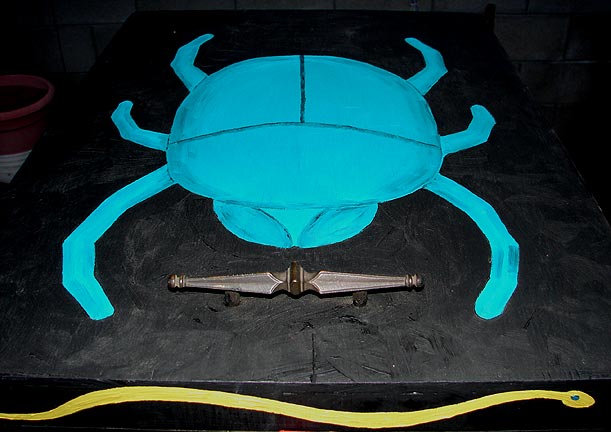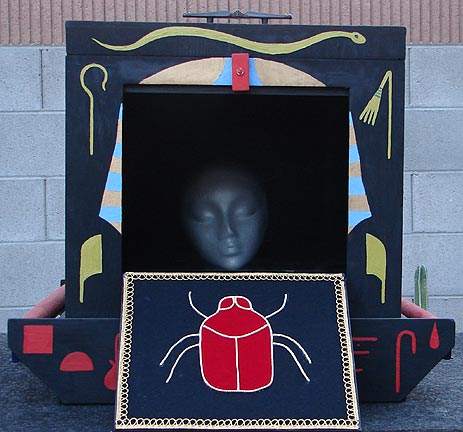 Wig block in place of real head for photo ...
One of available visible changes ...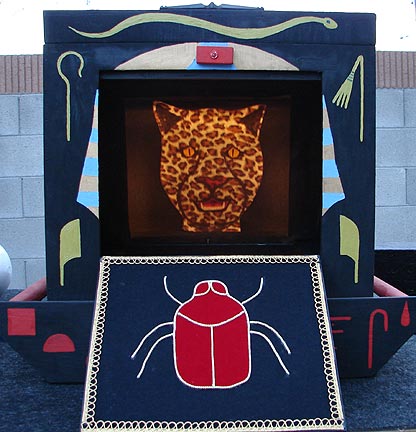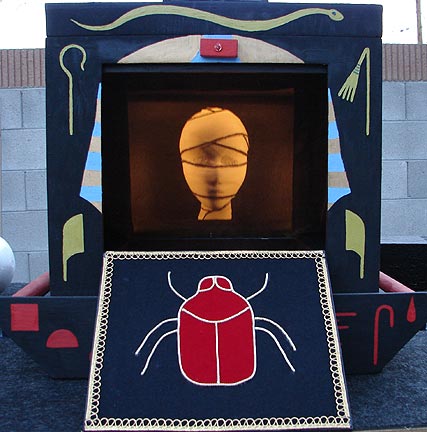 Mummy head change option ...
Another visible change option ...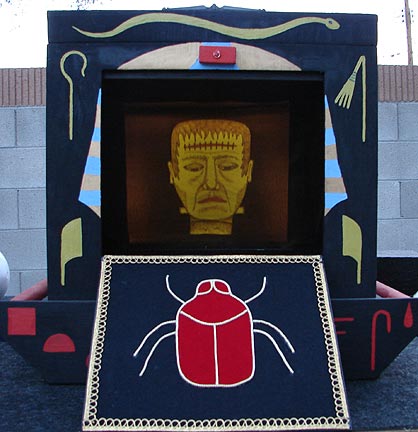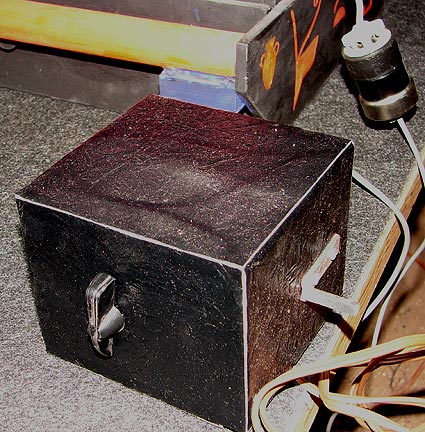 The custom controller (needs new wire in)
---
Card Go ... $100 + shipping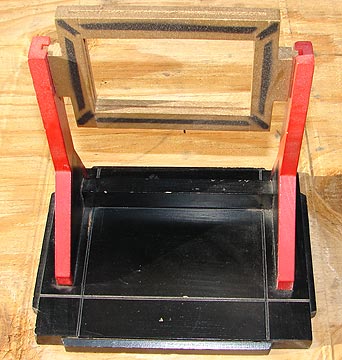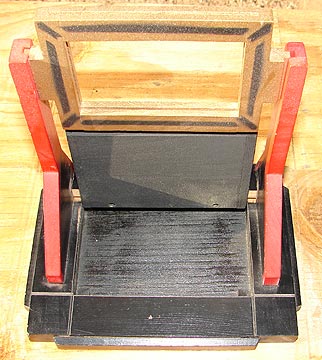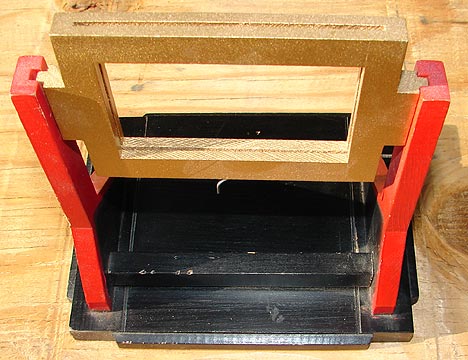 ---
Merv Taylor Combination Fire Bowl and Dove Pan ... $120 + shipping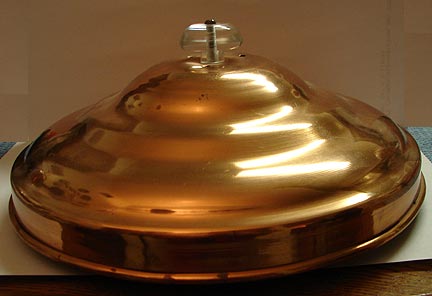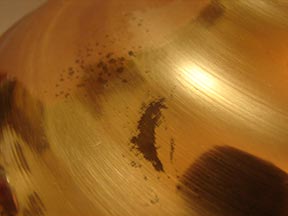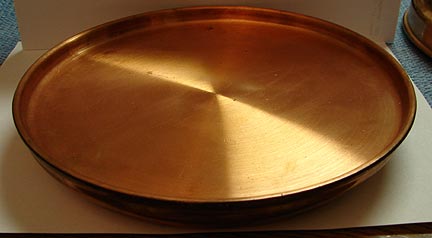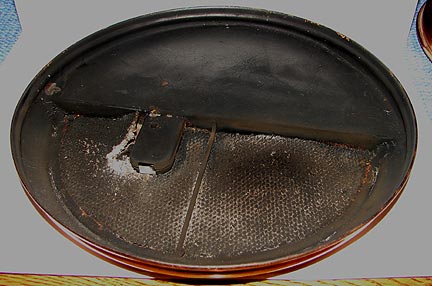 Some oxidation. Metal is undented (heavy copper). Trigger activated.
---
Note: I will consider swaps.
More items soon ...